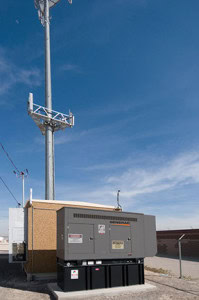 With all the uncertainties of extreme weather combined with an out-of-date power grid – virtually any business can benefit from having an emergency power system. Protect your business from the costs associated with power loss – lost revenue, lost data, damage to equipment and property, even threats to human health.
Energy Systems Southeast can specify the system that is most efficient for your needs now and as your business grows. Below are markets we serve or download our Reference Book for sample projects. Visit our Healthcare page for the latest updates related to Nursing Homes and Assisted Living requirements.
Energy Systems Southeast can also install HVAC systems on cell sites and other locations.
Data Centers – Cloud Services and Applications
Education – Primary to Higher Education and Research Facilities
Grocery & Retail – Warehouse Clubs, Retail Chains
Healthcare – Medical Offices to Hospitals
Hospitality & Restaurant – Caterers, Rental Facilities and Chains
Manufacturing & Warehouse – Industrial Suppliers, Automotive Manufacturing
Municipal & Government – Wastewater Treatment, Emergency Services
Office & Banking – Banking Centers, ATMs and Business Offices
Telecommunications – Cell Phone Towers and Call Centers