Generac Industrial Standby Solutions – Because You Can't Afford to Lose Power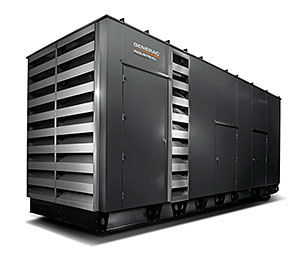 Consider the mission critical businesses that require automatic standby power: hospitals, data centers, 911 call centers. Generac's range of business solutions has been proven dependable even in the most severe power outage situations. If your business can't afford to be without power for even a second, you need Generac for reliable automatic standby power.
While diesel is the fuel choice typically associated with industrial generators, Generac offers flexible fuel options that meet a number of regulatory requirements. Generac also offers mission critical redundant solutions (MPS) and Gemini systems for larger applications.