August 2017 Articles:
---
The Importance of Utilizing Social Media to Improve Sales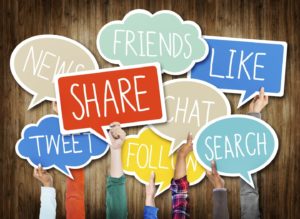 Unless you have been living under a rock for the past decade, you understand what social media is. It seems as though these sites are most commonly used for people to post their political views or a picture of the food that they are about to consume, but these sites can also serve to improve your company's marketing efforts. When utilized the correct way, social media can be extremely effective in developing brand recognition and increasing sales. The best part? Social media is a relatively free method of marketing.
What exactly is social media marketing, and how does it increase sales?
Social media marketing is the process of gaining website traffic and attention through social media sites. Generating content that interests potential customers creates an opportunity for more people to start following your brand on social media. No matter how good your content is, your target audience might never see it. Using hash tags and keywords helps your content find your audience. Gaining followers and increasing brand recognition maximizes the number of visitors to the company website. Brand recognition combined with excellent customer service improves brand loyalty. Loyalty to your brand produces an increase in sales.
What kind of content? Where should it be posted to ensure it gets seen?
Understanding your audience and creating content relevant to their interests is a must. Figure out ways to create content from all angles that can appeal to various demographics. For example, ESSE's niche is power generation. Power generation might not be a topic of interest for some, but maybe thunderstorm safety is. Content can be created to appeal to this person, while also providing information on products ESSE carries and services that it provides during severe weather. For example, making a post containing tips to stay safe during a thunderstorm would be appealing to this audience. While you're at it, throw in the importance of having a backup generator during these circumstances.
The next step is to produce and disperse content through the appropriate medium. An example could be to provide educational industry content in the form of a YouTube® video. This allows viewers to learn from power generation experts; open up a means of communication through comments and messaging; and partake in a personal and visually stimulating form of engagement.
In the example above, YouTube was the designated social platform to get the message across. The beautiful thing about social media is that you can share content from any platform to another platform. You don't have to generate another post to get the same message across, just take your original message and share it through another medium.
What draws consumers to social media? A personal form of engagement.
One goal of connecting with consumers through social media is of course to generate leads; but the primary goal is to strengthen the brand. Every piece of content that is created can't be a sales pitch, the content has to provide a means of communication between the brand and the consumer. An advantage of using social media is that it humanizes the brand. Consumers want to do business with a company they can trust and that places value on developing a relationship with their customers. In other words, real people want to do business with other real people, not with a company.
Ask yourself this question: "What is most likely to sell a product? An advertisement, or a relationship?"
Other companies might offer the same products and services that your company offers, but there is an automatic loyalty to your brand that is instilled in your customer when you've taken the time to understand their needs and value their opinions. Having social media accounts provides the opportunity to educate customers, connect with them through an easier messaging system, engage with them through your posts, and gain insight and feedback that helps to meet their demands.
Social Media is here to stay.
When done right, social media can increase brand awareness and brand loyalty, resulting in increased inbound traffic that can potentially improve sales. Consumers trust a company's social media platforms to provide information about their services before they even think about visiting the company's website. Social media marketing is a strategy that has gained a lot of popularity in the past few years, and according to marketing strategists, it isn't going anywhere anytime soon. This is a free tool that all companies should adopt. If your company hasn't, you can almost guarantee that your competition already has. Join the movement and embrace the potential to increase your company's sales.
---
 Introduction of Our Territory and Sales Team
Energy Systems Southeast, LLC is one of the largest Generac Generator Distributors in North America.  We provide our customers with a peace of mind through our full line of reliable Generac products and our commitment to excellent customer service and product support. Our territory includes Alabama, Georgia, Mississippi, Tennessee, and NW Florida. We value our customers and are committed to helping to meet their needs.
Contact the salesman in your area today to request a quote!
---
"Soft Skills" Are Important: Listen While You Sell 
The true definition of sales is discovering a need that should be met and figuring out a way to meet those needs. Do not only treat the conversation as a business opportunity, but also focus on your relationship with the customer. Try listening to their needs to determine the best way to help them. Here are a few tips to become a better listener in any sales situation.
Slow your conversation down. Articulate your thoughts and pause in case they need you to clarify something. To figure out what your customer really needs, you must ask them questions to guide and help shape what they share. "Tell me" questions, such as "Tell me about your current generator sizing process," gives your prospect the opportunity to tell their stories, allowing you to get a grasp of who your prospect is and what their business needs are.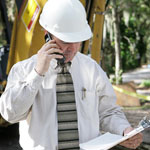 Never interrupt your prospect. It's extremely rude, and you might miss out on something interesting that would help shape the conversation had you not interjected. Let them finish talking, and pause once they are through to make sure they didn't want to add more to their statement. Let them know that you are listening by paraphrasing their thoughts in your own words to show them that you care about what they are saying. Take notes so that you can refer to them later and really stand out to your prospect.
Make it a goal to think about what the person might be thinking behind their words by paying attention to their emotions. This can only happen in a real conversation – emojis are not a substitute. Feel out the tone of their voice, volume, speed, and stress levels to decide how to respond to these prospects. If you are only listening to words and not the emotion behind them, you are missing out on a great deal of the conversation.
Taking the time to listen to your customer can establish a closer relationship through deeper trust and understanding. Perfecting this skill can reap major benefits and lead to more closing opportunities. Learning to be a good listener takes work and practice, but it is well worth the effort!
---
Project Spotlight: ESSE Teams Up With Newton Medical Center
Providing quality customer service is something that we take seriously at Energy Systems. Listening to our customers and helping them find a backup power solution that best meets their needs is one way that we demonstrate this standard. Check out this article to learn about how ESSE partnered with Piedmont Newton Hospital to help them to meet Joint Commission standards.
---
Energy Systems Participates in Generac's Power Trip Experience
Energy Systems took the Generac Power Trip Truck on a tour through Tennessee, Mississippi, and Alabama the week of August 14th. We met with numerous Engineers and Electrical Contractors and gave them live, hands-on demonstrations of Generac MPS (paralleling) and Bi-Fuel solutions. Attendees also had plenty of Q&A time with experts from Energy Systems and Generac factory personnel to discuss both products and projects. If this sounds interesting then mark your calendar for the week of October 30th when the Power Experience Tour comes to Georgia! Contact your sales person for more details, including how you can get PDH or CEU credits.