This Month's Articles:
---
Energy Systems Southeast Awarded Telcom Service Contracts
Energy Systems Southeast, LLC (ESSE) is pleased to announce it has recently been awarded competitive bid service contracts with nationally recognized telecommunications carriers and national retailers. Due to increased service volume, ESSE will be hiring additional generator technicians. To aid with this endeavor, ESSE is partnering with www.bestdealerjobs.com.
In the world of standby power, Generac Industrial Power continues to lead the way with an array of portable and standby generators that provide power generation solutions for any scenario. Generac generators operate on a variety of fuels that include natural gas, diesel, Bi-Fuel™, liquid propane vapor (LPV) and gasoline. With a long history of designing and manufacturing quality generators, Generac is an industry leader in offering superior solutions for demanding power applications.
Energy Systems Southeast, LLC was founded in 2001 and headquartered in Birmingham, AL, providing generator sales, service, installations, parts and rental to the industrial channels in the Alabama, Georgia, Mississippi, Tennessee and NW Florida markets. It is the IDC (Industrial Distribution Central) for Generac Power Systems generators, and is one of the largest Generac Generator distributors in North America. It offers air cooled and liquid cooled products as well as diesel, Bi-Fuel™ and Gemini Modular Power Systems from Generac. Its factory-certified technicians offer after-hours emergency service, warranty repair, start ups and extended warranties.
---
Building Success Through Relationships
Introducing ESSE's New Sales Service Team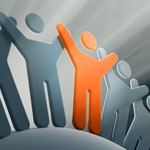 ESSE has embarked on an aggressive growth plan within our five state National Market Area (NMA). Our goal is to achieve steady growth as a company, but more importantly establish our distributorship as the "Brand of Choice, "Service of Choice" and "Channel of Choice." To achieve these goals, we have assembled a team of service oriented sales professionals.
ESSE has strategically distributed this experienced team throughout our territory to provide you with local representation. Our goal is to provide a resource for our ESSE technicians, our service and sales department, and to build stronger relationships with current and potential customers.
Craig McKenzie, North GA
Craig's previous experience was in the after-market muscle car parts and service industry. With twenty-three years of solid experience in the sales industry, Craig's proven track record makes him a stand out at ESSE. Today Craig manages service opportunities for ESSE in the North Georgia market. His territory covers all prospects and existing customers north of I-20.
Email: craig.mckenzie@essellc.com
Phone: 770-820-9419
Don Cline, South GA
Don has been in the stand-by generator industry for over fifteen years. Specializing in customer service and solutions with an understanding of the business and equipment, Don's experience is tough to match. Today Don manages service opportunities for ESSE in the South Georgia market. His territory covers all prospects and existing customers south of I-20.
Email: don.cline@essellc.com
Phone: 770-545-1482
Russell Vaughan, Gulf Coast
Russell brings twelve years of industry experience to our team. With a proven record of growing a large market share, Russell continues to provide top-level service to customers. Russell's previous experience is in the generator industry, and he has been able to provide our team with a unique insight and perspective on customer needs within the industry. Today Russell manages service opportunities for ESSE in the Gulf Coast market. His territory covers all prospects and existing customers from Tallahassee, Florida to Jackson, Mississippi and over to Montgomery, Alabama.
Email: russell.vaughan@essellc.com
Phone: 251-366-6729
Lee McCracken, Tennessee and North AL
Lee has been with ESSE for three years with an additional ten years in the generator industry. Lee served in the United States Air Force with deployments in Afghanistan and Iraq. Lee brings an unmatched perspective to the Sales Team through his countless hours behind the "wrench" as a Master Technician, Trainer and Licensed Electrician. Today Lee manages service opportunities for ESSE in the Tennessee and North Alabama market. His territory covers all prospects and existing customers from Birmingham, Alabama north throughout the state of Tennessee.
Email: lee.mccracken@essellc.com
Phone: 865-306-1093
Ann Marie Day, Service Sales Coordinator
Ann Marie's background is in accounting and she brings five years of industry experience to our team.Handling logistics and coordination between ESSE's customer service group and the Service Sales Managers, Anne Marie also provides a conduit for customer feedback and lead generation implementation. Ann Marie can be called upon for any service sales need throughout ESSE's five state territory.
Email: annmarie.day@essellc.com
Phone: 770-381-2424 (main office)
Adam Woodall, Director of Service Sales
Adam has fourteen years of experience in the electrical and power generation industries. Four of those years were spent designing, installing and project managing critical power system installations. The last four years he has worked to develop business in the generator service market. Managing, setting and implementing growth strategies and sales training are just a few of Adam's responsibilities as the team leader.
Email: adam.woodall@essellc.com
Phone: 678-367-7178
To help expedite communication, we have set up a "Service Sales" email address (servicesales@essellc.com) which will distribute service related correspondence across the Service Sales Team. Any lead, opportunity or feedback can be emailed to this email address. We want to stay connected with our technicians, staff and most importantly, our customers.
Please feel free to contact Adam Woodall if you have any questions or comments. We are excited about our new team and value the opportunity to exceed your expectations!
---
The Value of Offering Design Flexibility

Now that Generac provides single-engine diesel generators up to 2 MW, we're reminding our customers of the variety of ways they can achieve the backup power capacity they need. Maybe you require a single engine generator, and if so, Generac can certainly provide it. Application flexibility in achieving backup power is one of the biggest benefits Generac provides – it's something few (if any) of their competitors can offer.
To help explain this concept, Generac has produced a new Power Solutions Flexibility video. In the video, you'll see all the ways Generac can provide 2 MW of backup power. Yes, it can be a single-engine genset. But it can also be several units connected in parallel, with a variety of fuel types, enclosures, and control strategies. This flexibility adds reliability to a backup power solution, and offers options and benefits you won't get from a single large genset. Watch the video.
---
 Thor Systems' Third Generation of Surge Protection Devices
Thor Systems continues to offer innovative surge protection products that demonstrate their commitment to their customers. The third generation surge protection devices are the first in the industry to complete UL 1449 3rd edition. These products comply with the "highest, most severe test levels and deliver surge protection that is unparalleled.
Thor has optimized surge protection performance and paid strict attention to durability and design architecture in their third generation devices. To learn more about how Thor is able to offer surge protection products for even the most demanding conditions, please download the Thor Overview.