Connecting Commerce with Stability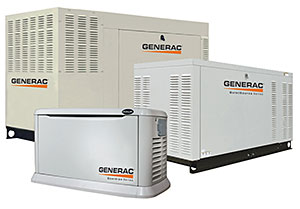 Commerce is about keeping the doors open, customers happy and the lights on. 
We live in a 24/7 world. Energy Systems Southeast offers a host of power generation solutions designed to keep our customers functioning around the clock, day after day, year after year. Losing power for even a few hours can mean thousands of dollars in lost revenue to your business. Security systems go down, refrigerated goods spoil, customers are turned away.
Generac revolutionized the commercial generator market with the first standby generators powerful enough to back your entire business without the cost of expensive configured systems. Keep your business open with a competitive advantage. View what is available in our current inventory.
These units are also ideal for large residential needs.