Generac: 50 Years of Generator Excellence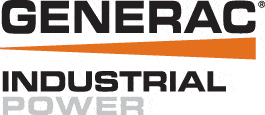 For more than 50 years Generac has been focused on emergency power generation. Constant innovation has resulted in technological solutions that are more efficient, more reliable and higher quality. That's why Generac is the only choice for mission critical industries such as healthcare, municipalities, data centers, and emergency services.
Generac offers an array of generator solutions to meet any power needs – from single gensets up to 2 MW, to parallel solutions and even industry leading Gemini and Bi-fuel solutions.
Generac also holds their dealers to the highest industry standards; offering the tools, programs and continuing education that allow Generac dealers to offer a higher level of service.