Flameless Air Heaters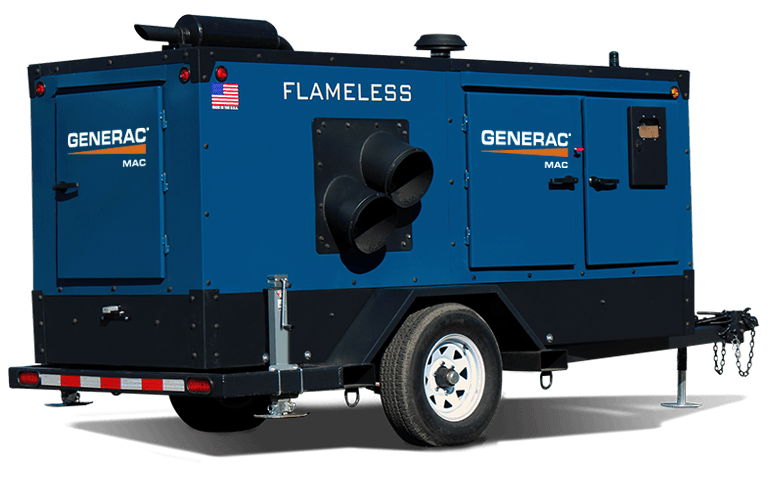 In applications such as oil and gas drilling, the use of open flames is extremely dangerous or prohibited. Generac MAC flameless heaters offer a safe way to heat worksites where flammable fumes are present. Through innovative design, our flameless mobile heaters offer superior heating performance up to one million BTUs. Heat can be ducted long distances without losing desired temperature.
Innovative design
Choose you heat output
Wide access doors
Easy to use interface
Beacon light on top illuminates during operation for enhanced safety
Provides a maximum heat rise of 180 F
110% fluid containment standard
Durable
Hydronic Surface Heaters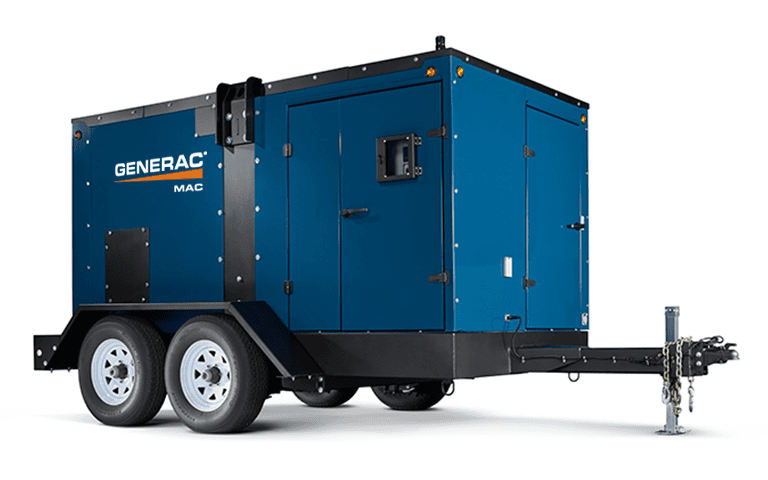 The Generac MAC6000 hydronic surface heater provides 630,000 BTUs to warm surfaces to allow work like excavation, construction and oil fracking to continue all year long. Hydronic heaters work by warming fluid inside of a system of hoses. The heated hoses are placed on the ground or around objects as needed. When not in use, hoses are stored inside the back of the unit and are easily deployed and retracted as needed.
Ground warming
Easy to use interface
Internal storage can hold up to 3000 feet of pre-filled hose
Durable
Leak proof connectors
Indirect Fired Heaters
Available for a wide range of BTU ranges, Generac MAC indirect fired mobile heaters are ideal for heating jobs big and small. The smart control panel design and simplified, centralized assembly makes these heaters easy to use and service. Standard safety features protect the unit and the user.
400 to 4.2 million BTUs
Burner fire eye
85% burner efficiency
Easy to use interface
Unlimited duct ads
On-board power generation
120V – 20A outlet
Contained unit
View All Available Products at Generac Mobile Products.