Trash Pumps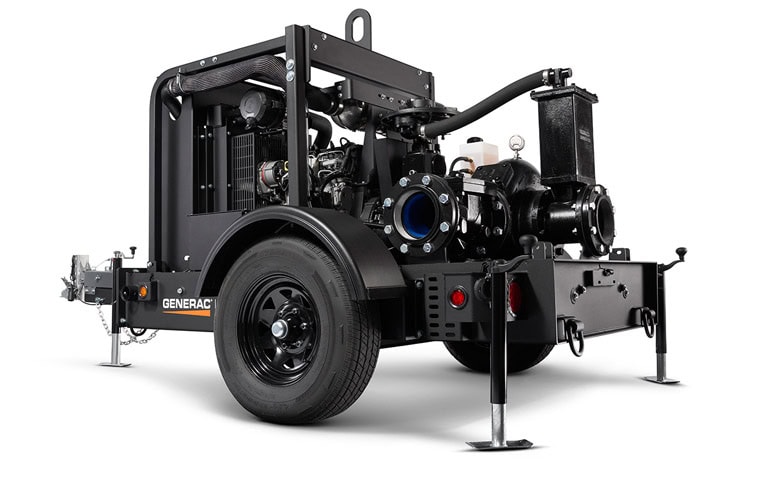 With the lowest suction height in the industry and final tier 4 engines, Generac Magnum trash pumps are designed for ultimate performance. A choice of wet prime and dry prime models allow you to specify the perfect pump for your needs. All models handle water and solids up to 3 inches (76.2 mm) in diameter, and operate for extended run times to ensure that your worksite is clean and ready for the next phase. The LOFA controller with back-lit LCD display makes operation hassle-free.
High efficiency
Run-dry system
Durable steel roll-cage
Built-in containment
Easy conversion
Fitting options
Standard leveling jacks
View All Available Products at Generac Mobile Products.