This Month's Articles:
---
Top 10 AHJ Points of Confusion

Part 1 of 2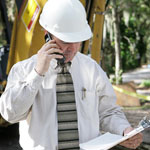 Authorities Having Jurisdiction (AHJs) have an array of different skills, knowledge and experience with the general rules and codes governing generator installations. (We won't even mention the onerous local regulations that exist.) Over the years, contractors and technicians have shared the most common areas where misconceptions or confusion occurs with AHJs.
Generac developed this Top 10 List so that during an inspection, you can be prepared to address these issues and explain the situation, including code references. This may help alleviate some of the issues you experience on a regular basis.
Since the explanations are quite detailed, we are dividing this article into two segments. In our October newsletter, we will feature Questions 1-5 that cover general misconceptions, sizing and placement issues. In our next issue, Questions 6-10 will cover electrical issues such as grounding, separately derived systems, raceways and more.
1) Do all generators have to meet the requirements of NFPA 110, the Standard for Emergency and Standby Power Systems?
NFPA 110 is the code Standard for Emergency and Standby Power Systems and classifies these systems as Level 1 systems, where the loss of the system will result in the injury or loss of human life, or as Level 2 systems where the loss of the system is less critical to human and life safety. Systems that are not classified as Level 1 or Level 2, are not covered by this standard.
NEC Article 700, Emergency Systems are NFPA 110 Level 1 Emergency Systems and NEC Article 701, Legally Required Systems are NFPA Level 2 Standby Power Systems. NEC Article 702, Optional Standby Systems are not covered by the NFPA 110, and within NFPA 110, Section 1.1.3 (6) states systems that are not classified as a Level 1 or Level 2 system are not covered by the standard.
Optional Standby System generators are utilized when businesses or homeowners are caused discomfort from the lack of electrical power and life safety is not dependent on the operation of the system. A good example is a restaurant that wants a generator to provide backup power for the walk-in coolers and freezers to prevent the loss of product during a power outage. The generator is not required for life safety and will not be supplying any emergency or legally required loads, as the emergency lighting is supplied by unit equipment. An Optional Standby System generator can be installed to protect the restaurant.
2) What codes cover placement of the generator?
The code requirement for the placement of a generator can be found in NFPA 37, the Standard for the Installation and Use of Stationary Combustion Engines and Gas Turbines.
Section 4.1.4 (view example) states that engines and their weatherproof housings if provided, shall be installed outdoors a minimum of 5 feet from any opening in walls and a minimum of 5 feet from any structure constructed with combustible materials.
There are two exceptions to the placement requirements. A minimum separation from a structure shall not be required if one of the two conditions below is met:
the adjacent wall of the structure has a minimum of a one hour fire rating, or
the generator enclosure is constructed with noncombustible materials and a Nationally Recognized Testing Laboratory has demonstrated by testing the enclosure that a fire within the enclosure will not spread and ignite any combustible materials outside of the enclosure.
3) Is a Standby System generator feeder the same as the utility service conductors?
The NEC definition of a service is: "the conductors and associated equipment for the delivery of electrical energy from the servicing utility to the premises served wiring system."  Only the local utility supplies an electrical service, everything else is a feeder. The conductors from the generator to the transfer equipment and premises served are always feeder conductors. The generator should never be considered as a service.
4) For facility applications, does the size of the generator have to match the size of the electrical service?
Article 702.4 states that when an optional standby system generator is installed with automatic transfer equipment the generator has to be sized large enough to either handle the full load that's transferred by the automatic transfer equipment, or if a Load Management System is utilized, the generator has to be sized large enough to handle the load that will be energized 100% of the time.
A simple load management scheme is easy to implement. If the generator is close to being overloaded, the generator can temporarily de-energize some of the connected load (load shed) via a load shed contact. This may typically be as simple as a 90% load level output.
5) How are optional standby generators sized?
Article 702.4 states that the generator has to be sized in accordance with Article 220 or by another approved method. The generator can be sized by using the Standard Method calculations in Part III, the Optional Method in Part IV, or by using the demand data or billing history allowed by 220.87 for existing loads. (view example)
If the system utilizes Load Management, the managed load will not be calculated into the sizing calculations. This is due to the fact that the managed load may not be energized by the generator.
The second round of Top 10 issues (6-10) will appear in the next issue. If you have questions about the Top 10 AHJ Points of Confusions or any code issues, let us know.
---
Six Steps to Ensure Your Generator Will Operate Smoothly This Winter

The winter season typically causes major interruptions to the power supply. By performing regular generator maintenance you can ensure your generator will operate when called upon this winter! Here are our top six maintenance steps:
Replace worn out parts on a timely basis
Check fluid levels
Inspect batteries and clean connections
Do load bank testing
Verify control panel readings and indicators
Change fuel and air filters
Don't wait until a power emergency to think about maintenance. Call 855-GEN-ESSE to speak to one of our Customer Service Specialists to schedule a technician to inspect and perform maintenance for your generator in preparation for this winter season.
---
Power Design Pro Tip
Project Setup and Reporting

This article covers the Project Setup sequence for sizing and selecting a generator solution, as well as the various reports that are available. (view Project Setup screen)
When you log into the program, the Prepared By section will automatically populated with your user information. The next two screens require basic Contact Information about the project and Environment where the generator will be located.
Electrical Configuration
This section allows you to enter specific Phase, Frequency and Voltage. For Frequency, the program supports 60 and 50 hertz applications, but selecting 50 hertz limits the number of Generac generators that support that rating. Voltage is selected in two steps – nominal and specific. For a given alternator and design, there is a limited range of available site specific voltages. To support the vast variety of voltages found around the world, you select an appropriate nominal voltage, which in turn selects the appropriate alternator and connection. The nominal voltage can then be adjusted to a site-specific value.
Electrical Performance
Generally, you can size to 100% however, it is industry standard to size the generator to 80%. However, Power Design Pro™ does allow you to refine load characteristics to achieve more realistic modeling.  (view Maximum Allowable Transients screen)
This section of the software also allows you to select Maximum Allowable Transients (Voltage and Frequency Dips) and Maximum Allowable Voltage Distortion (Continuous and Momentary). There are a lot of considerations in these selections. The good news is Power Design Pro™ allows you to make a selection and view the effects on the respective detail pages. You can also manually select a particular generator and view the results; which provides you with immediate feedback for a variety of options.
Engine
Under this section the options are Duty, Fuel and US EPA required. Note: you may get a "no solutions available" message when you select fuel type. If that happens, change the fuel type.
Generator Configuration
These inputs (Application, Enclosure, Sound, Fuel Tank, Run Time) are used to select the most appropriate generator family and provide some basic details to allow Generac's distribution to provide further support if requested. (view Generator Configuration screen)
Load Sequence Configuration
The software supports both traditional sequenced (concurrent starting) and the flexibility to set loads into loads steps with the priorities of emergency, priority 1-3, cyclic 1-3 and traditional load steps 1 to 20. (view Load Sequence Configuration screen)
All the load sequences assume a load factor of 100% with the exception of the cyclic sequences. These sequences assume that the largest load in the sequence is "on" and then it applies the user selected load factor to the remainder of the loads in the sequence. This allows you to enter all the loads but you do not have to assume that they are all running concurrently. Also designating that the largest load is "on" ensures that the generator has enough capacity to support the starting and running of the largest load in the load sequence.
Units
Select between English and Metric units.
Restore Defaults
Power Design Pro™ allows you to set standard configuration settings to match your local market norm, saving you time once that information is entered. Selecting this option restores all the settings you have selected to your specific default settings. To see those settings, select User Settings – User Default Settings.
This covers the basic project setup; however, key inputs such as Transient Analysis, Harmonic Analysis (highlighted in the June issue of PowerConnect), Layout and more, can be further refined to refine the specifics of your application.
Reporting
Once you have saved your project you can view a variety of reports. On the left navigation bar, click on the "Analysis Tab" and make your report selection.  You can choose from:
Project Summary Report
Transient Analysis
Harmonic Analysis
Gas Piping
Exhaust Piping
Layout
The Project Summary Report provides an overview while each subsection provides a more in-depth look at the various options you selected. (view Project Summary Report screen)