November 2017 Articles:
---
Florida Governor Pushes to Make Changes in Emergency Standby Power Regulations in Nursing Homes
The devastation that Hurricane Irma left behind is inconceivable, and Floridians are lacing up their boots to partake in mass amounts of relief and preventative efforts.
One of these preventative efforts includes re-vamping emergency standby power regulations.
Florida Governor Rick Scott set up new requirements for the state's nursing homes after nine residents died due to power outages at the Rehabilitation Center at Hollywood Hills in Hollywood, Florida. The power outages caused the air conditioning to stop working, making several residents overheat.
The deaths at the Rehabilitation Center have inspired the need for new federal disaster-planning rules, with which all assisted-living facilities and nursing homes must comply by mid-November. All of these facilities must obtain a generator and enough fuel to sustain operations and maintain comfortable temperatures for at least 96 hours after a power outage. Should any facility fail to comply, they will face the possible revocation of their license and fines up to $1,000 per day.
These regulations are a bold move by the Florida governor, setting firm requirements and providing needed specificity to protect residents and patients. You can certainly expect to see these kinds of preventative regulations expand from Florida all across the U.S.
---
 Increased Acceptance of Natural Gas
There has been an explosive growth of natural gas generators, but is natural gas an acceptable fuel for emergency systems? Generac Industrial Power recently attended the 2017 NFPA conference in Boston, Mass. to discuss the use of natural gas generators in emergency system applications with the authority having jurisdiction (AHJ) community. Check out this article to learn more.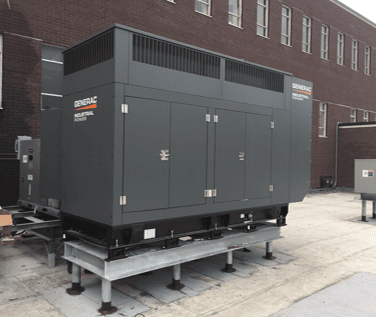 ---
The Growing Demand of Emergency Backup Plan
Over the past few years we have seen a growing demand for emergency backup power, and- being a dealer in the emergency backup power world- we aren't complaining about it. But, why exactly has this demand spread from the healthcare and data industry down to even the residential market? It's a combination of a transitioning business model, the technological advances that allow medical attention to take place at home, and a desire to reduce annual energy bills.
There is much less of a tolerance for businesses or organizations to be out of power, even for just a few minutes. Power outages can cause expensive delays for manufacturers and they can cause data centers or financial institutions to lose customers. A utility outage could subject them to substantial financial losses before systems are up and running again.
So many of today's businesses make money outside of the traditional 9 a.m. to 5 p.m. timeframe. In addition, several people take their work home with them, or work from home entirely. It's not enough to have a backup plan in the work place. Residential generators are also in demand to ensure the promise of business continuity.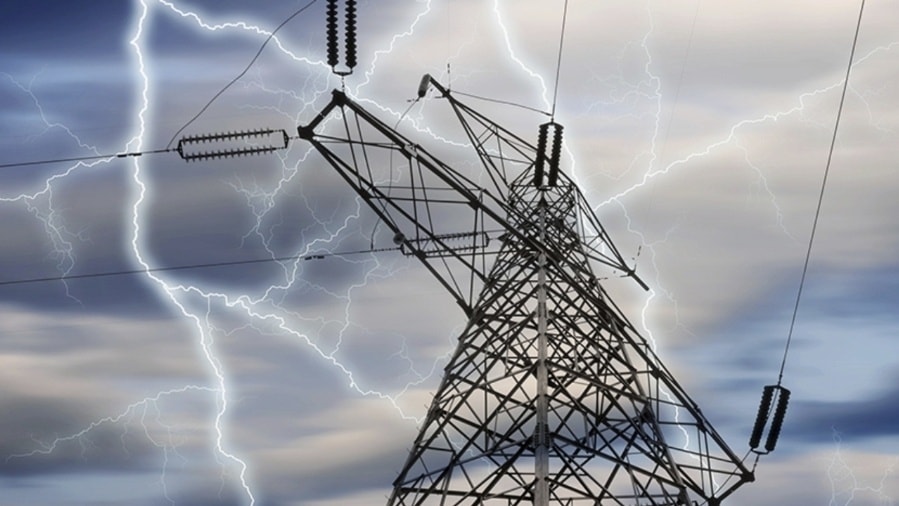 For some, residential generators can also ensure the promise of life. We live in a time where the aging population and the severely ill are able to receive medical help in the comfort of their own homes. A power outage adds the risk of interfering with needed medical equipment and medication.
Building owners who invest in onsite power generation not only have peace of mind during emergency moments, but they can also dramatically reduce their annual energy bills. Not to mention, generating at least some power onsite can reduce these businesses' carbon footprints. More control over business bottom lines + saving money + helping the environment = a win for building owners who choose to invest in emergency backup power.
The need for an emergency backup plan is a trend that doesn't seem to be going out of style anytime soon. In fact, the demand for backup power will probably continue to rise. Unless the world of business changes- which is highly unlikely- we will continue to see businesses that have no tolerance for being out of power.
---
Generac's Expansion of Power Series Transfer Switch
Introducing a new line of automatic transfer switches has allowed Generac Power Systems to expand its current product offering and improve the safety of operators and technicians in the field. The next wave of Power Series transfer switches provide simplified mechanisms when compared to dual breaker products and promote safety with optional maintenance selector switches, which isolate control cabinets from on-site power sources. Check out the article in Generac's Power Connect Newsletter

---
Energy Systems Participates in Generac's Power Trip Experience
Energy Systems was able to bring Generac's Power Trip Truck to Georgia October 30-Nov 3. We met with numerous Engineers and Electrical Contractors and gave them live, hands-on demonstrations of Generac MPS (paralleling) and Bi-Fuel solutions. Attendees also had plenty of Q&A time with experts from Energy Systems and Generac factory personnel to discuss both products and projects. Keep up with us so that you can be a part of this experience the next time the Power Trip Truck comes to your town!