May 2020 Articles:
On May 21st, the National Oceanic and Atmospheric Administration offered its predications for the 2020 Atlantic Hurricane season. Multiple climate factors indicate that above normal hurricane activity is very likely in 2020. NOAA scientists predict that there is a 60% chance of an above normal season.
NOAA's Climate Prediction Center is forecasting a likely range of 13 to 19 named storms (winds of 39 mph or higher), of which 6 to 10 could become hurricanes (winds of 74 mph or higher), including 3 to 6 major hurricanes (category 3, 4 or 5; with winds of 111 mph or higher). NOAA provides these ranges with a 70% confidence. An average hurricane season produces 12 named storms, of which 6 become hurricanes, including 3 major hurricanes. This forecast includes only the seasonal activity – landfall forecasts will be updated in August prior to the peak of the season. The Atlantic hurricane season starts June 1 and runs through November 30.
According to a recent study, NOAA is also warning that tropical cyclones are now more likely to become Category 3 storms or higher. Researchers from the University of Wisconsin evaluated more than 40 years of data including temperature and hurricane intensity. They concluded that where hurricanes form, maximum sustained winds are getting stronger. Category 3 winds measure between 111 and 129 miles per hour – capable of causing severe damage to homes and infrastructure.
This year's season is off to an early start – tropical storm Arthur recently traveled up the coast, near the Carolinas. The system joined with another crossing the country to cause widespread flooding.
Preparedness is critical this year more than ever in light of the Coronavirus pandemic. "Social distancing and other CDC guidance to keep you safe from COVID-19 may impact the disaster preparedness plan you had in place, including what is in your go-kit, evacuation routes, shelters and more. With tornado season at its peak, hurricane season around the corner, and flooding, earthquakes and wildfires a risk year-round, it is time to revise and adjust your emergency plan now," said Carlos Castillo, acting deputy administrator for resilience at FEMA. "Natural disasters won't wait, so I encourage you to keep COVID-19 in mind when revising or making your plan for you and your loved ones, and don't forget your pets. An easy way to start is to download the FEMA app today."
Features of the FEMA app include:
Receive real-time alerts from the National Weather Service for up to 5 locations
Learn emergency safety tips for over 20 types of disasters, including fires, flooding, hurricanes, snowstorms, tornadoes, and more.
Locate open emergency shelters in your area
Prepare for diasters with a customizable emergency kit checklist, emergency family plan, and reminders.
You can download the FEMA app here.
---
Generac Webinars: Take Advantage of Virtual Professional Development & Training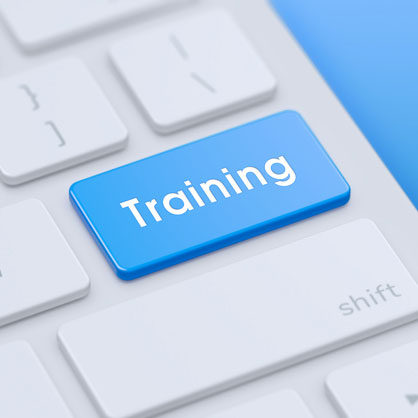 We are pleased to virtually host Generac's Professional Development Seminar Series (PDSS). Each session is a live 90-minute session on a variety of techniques to optimize generator performance and assessments for continuing education credit can be completed online. Sessions are based on real world experiences and offer knowledge that is geared towards both novice and experienced industrial engineers.
Features of PDSS include:
Seminars are live and conducted virtually, lasting 90 minutes
Participants earn 2 PDHs and .2 CEUs
Courses are based on real-world experiences
Topics are equally good for novice and experienced engineers
Visit Generac's PDSS curriculum page for the complete list of courses and to request free training.
---
Configured vs. Standard Gensets
How do you determine when to use an off the shelf standard generator versus a custom configuration? The answer is complicated by the fact that it is impossible to evaluate the differences – like comparing apples to oranges. In truth, they are different in many ways.
It is helpful in this instance to start with the facility and the application where the generator will be installed. Some businesses can use off the shelf generators – mainly light industrial applications where the performance and reliability of the genset is required along with ease of installation.
Generac has found that most large commercial and industrial applications have unique needs that require custom solutions. Factors such as electrical or fuel requirements as well as installation location — on an outside pad, indoors, parking garage, or up on a rooftop are items that need to be considered. In many cases, a generator system may need to be configured to meet specific noise requirements, or NFPA code requirements.
Fuel choices are now playing an even greater role…while diesel has been the traditional choice, natural gas, and bi-fuel generators offer greatly extended runtimes, so you can protect your facilities for much longer periods of time during a crisis. These generators are also eco-friendly with fewer emissions compared to diesel so many businesses are making the switch. And Generac's Bi-Fuel™ generators are the only ones fully integrated—and EPA compliant—straight from the factory.
Grow with Your Power Needs: Modular Power Systems (MPS)
If your business is a start-up or lacking capital for a large expenditure, you don't want to buy a generator system that produces more kWs than you need. Modular Power Systems (MPS) are designed to grow along with your business. You can invest in a smaller unit – and then add additional units as the need arises. Gensets can also be configured to take advantage of different fuels if needed. This "plug and play" option gives you redundancy and scalability at an affordable price!
Custom Solutions to Meet Your Needs
Your application may need larger alternators, sound-attenuated enclosures, or other specially engineered features, and we can deliver that. Generac's configured generators are created to give you performance, reliability, and durability. ESSE will help you size your generators as well as recommend options that meet your specific requirements. Contact us today to find out more or request a quote online.